The Band
Ndoumbelane was founded in 2017 by Issa Ndour and Ndo Kanouté. They brought together a total of five musicians with the same creative and flexible spirit. They toured with Ndoumbelane to Kenya and Tunesia and did many gigs in and around Dakar.
Ndoumbelane in all aims to create a renewed interest in traditional instruments and show let them talk in all their various forms.
Issa Ndour is the flutist and djembe drummer. He started playing the djembe from the age of 7 and the Peul flute ("tokhoro") at 11 respectively with Baye Cheikh and Fallou Sy in Thiès. He began his career playing in weddings and made numerous musical collaborations with Senegalese groups like Ben Bopp, Waflash, but also American (Tony Vacca), Swedish (Ali Muller) and contributed to a large number of albums. Since 2012, he is a Fulani flute musician and djembe at the Ballet National du Théâtre Daniel Sorano in Dakar. He has performed on numerous tours abroad to represent Senegal  in countries like: China, Turkey, Italy, Germany and Tunisia.
Ndo Kanouté started kora at the age of 10 alongside with his uncle. After a musical parenthesis in rap in Senegal, he stopped school and devoted himself to kora. In France, where he lived for several years, he contributed to the album of Ousmane Touré. After his return to Senegal he joined the group of Omar Mbassou and in order to differentiate himself from other traditional musicians he devoted himself to jazz inspired by Soriba. Since 2013, he has been the korist of the National Ballet of the Daniel Sorano Theater. Ndo has also contributed to many albums including Youssou N'Dour's "Alsaama Day".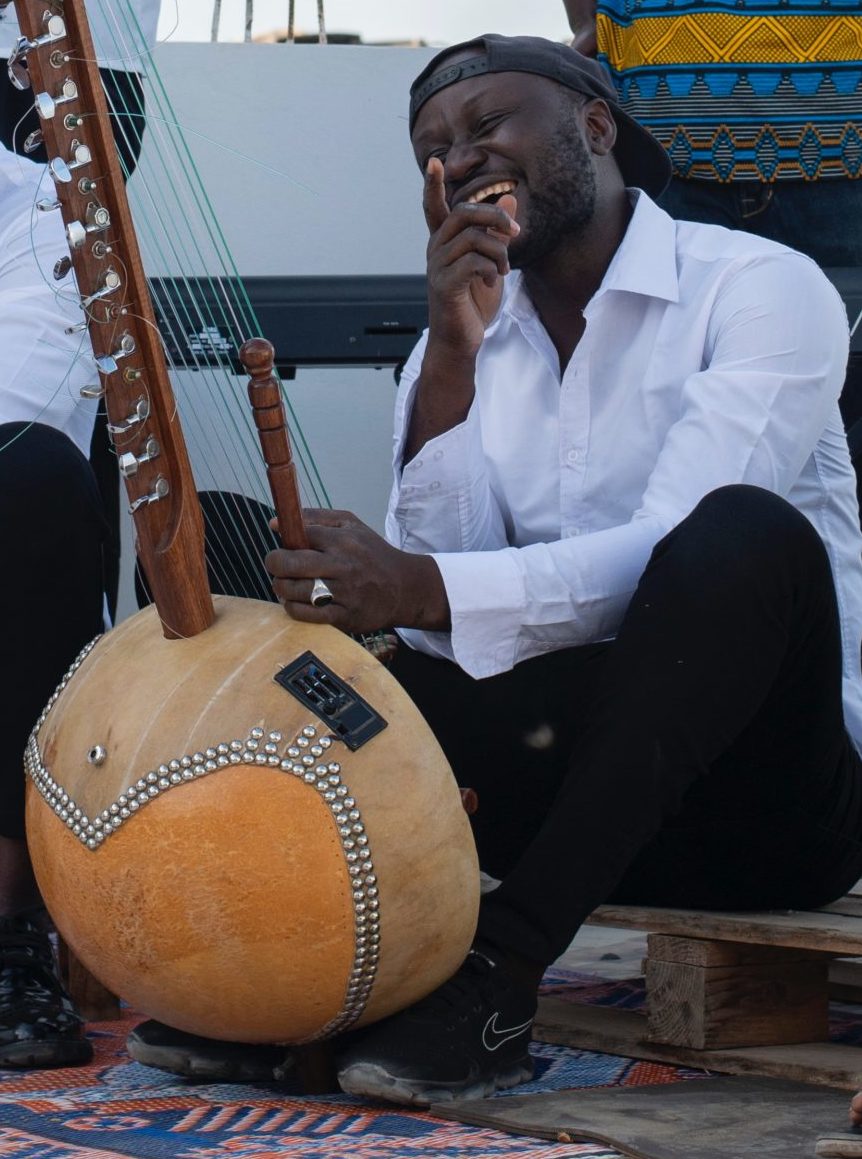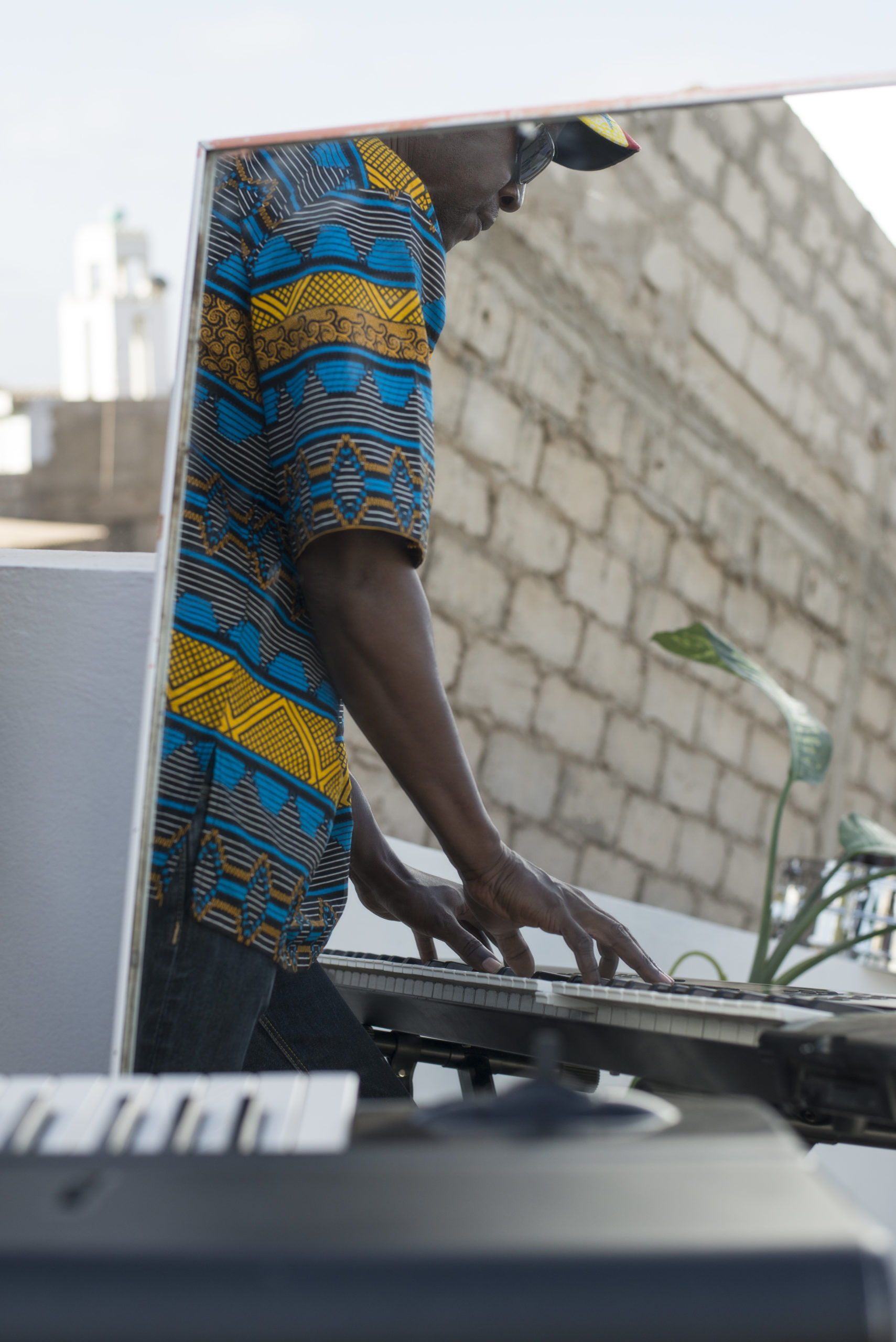 Pape Fall started playing the piano at the age of 15 and soon went on to study at the Concervatoire National des Arts. He was influenced by the group Xalam and often jammed with them. He participated in many albums of local artists like Pape Niang, Ousmane Touré and Mada Ba. With Soriba Kouyaté he created the music for films of Ousmane Sembéne.   
Malick Sy is the bass player of Ndoumbelane. The bass guitar took Malick on an exciting journey made up of various surprising encounters, discoveries and travels. Being self-taught Malick was able to deepen his musical skills by playing together with the big names of Senegalese music. He inaugurated his career with the famous musical families of Sicap Street 10, like the Cisse and Faye family, after which he established his own afro band called Xamele. In 2000 he saw his young talent rewarded by replacing Habib Faye in the Super Etoile's group of Youssou Ndour. Malick shared the stage with many famous musicians, amongst others Pharoah Sanders, Cheikh Lo and Tony Allen.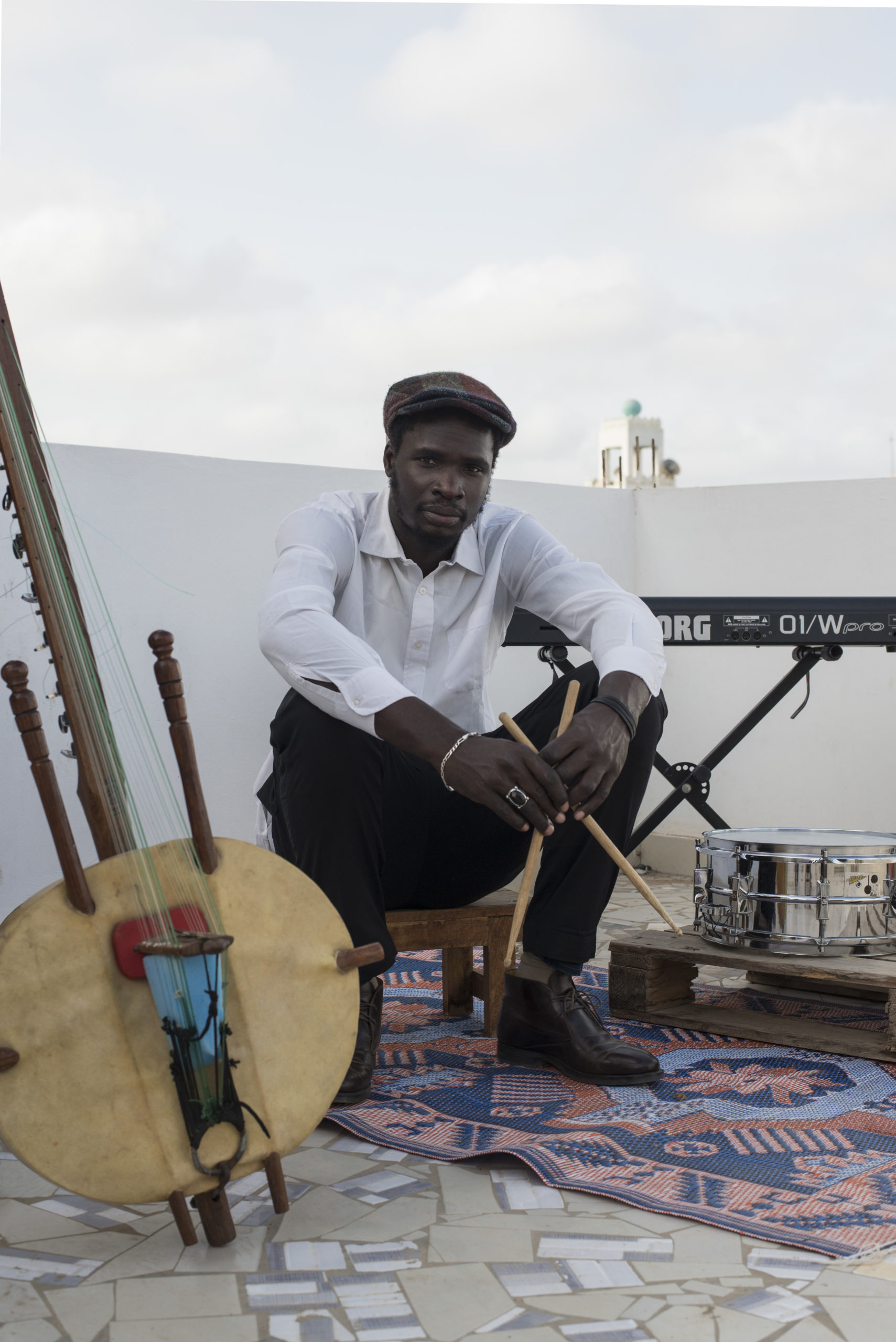 Maguette Diop is the drum player of Ndoumbelane. A recent talent within the Dakar music scene Maguette joined Ndoumbelane in 2018. Before which he took part in the band Nastika and from time to time contributed to the music of Vieux Max Faye. At the age of 12 he also took part in two other bands called Diamako and Galaxy.