Ndoumbelane mixes the sounds of afro-rhythms with blues and jazz, using traditional West-African instruments such as the peul flute, kora and djembe. They stretch, reevaluate and question the instruments traditional use, while mixing it with a range of other influences and instruments. Rather than arrested in time Ndoumbelane seeks a creative interpretation of tradition, one that brings you on a journey, quoting Manu Dibango, "from the village to the moon and back". The band originated with Issa Ndour and Ndo Kanouté, who were brought together through their shared love for jazz (in its broadest sense). With Ndoumbelane they developed their shared vision and started brining together many genres of music expressed through the unique sounds of the traditional instruments. The band existing of five musicians have been playing together for three years, they toured with Ndoumbelane to Kenya and Tunesia and did many gigs in and around Dakar.
The group brings together the talented musicians: Ndo Kanouté, the korist and Issa Ndour, the flutist and percussionist.
They have collaborated with drummers, guitarists, saxophonists and various pianists since the group's launch in September 2018.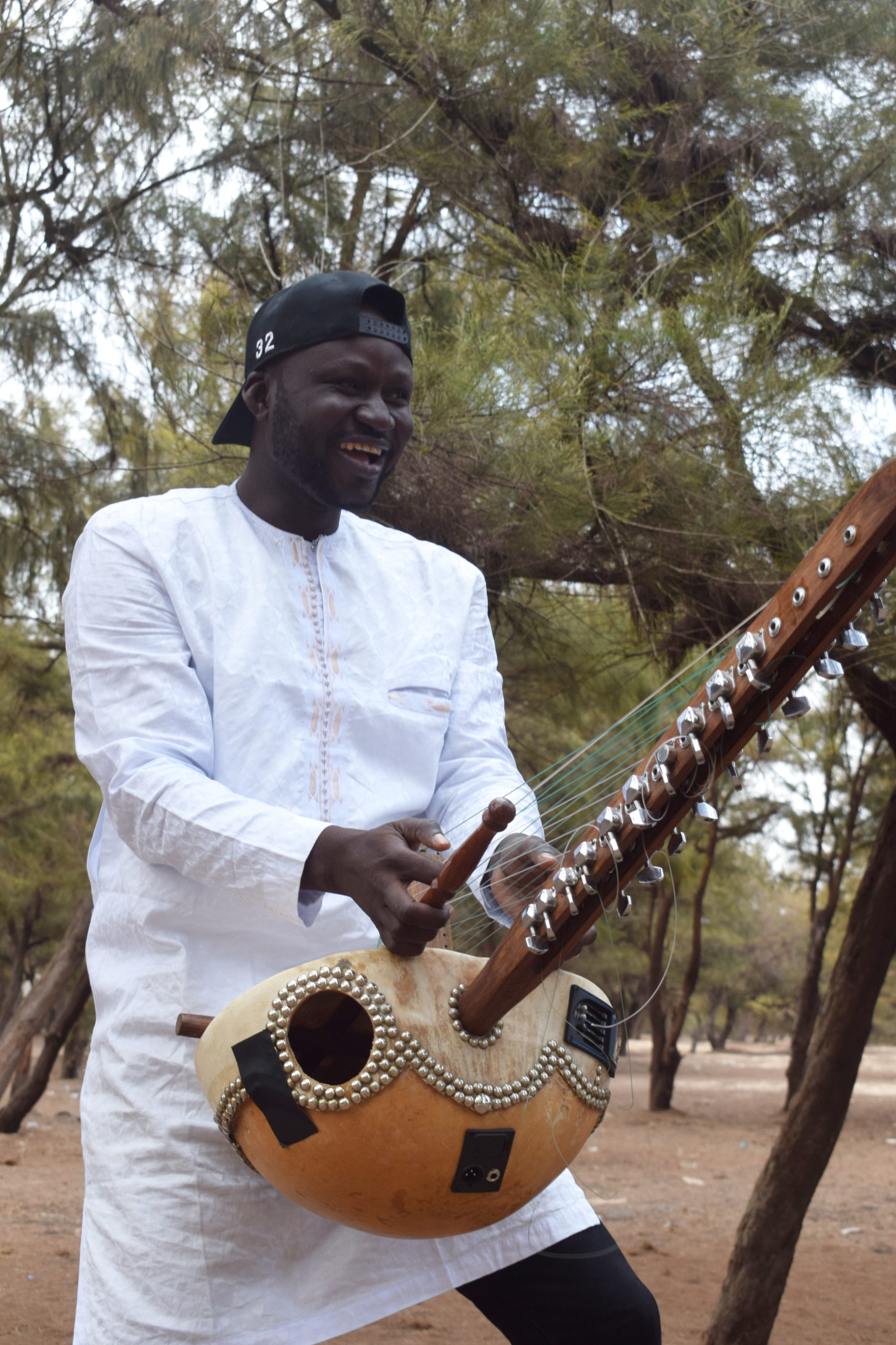 The band exists of Issa Ndour (flute and percussion), Ndo Kanouté (kora), Malick Sy (guitar bass), Maguette Diop (drums) and Pape Fall (pianist). Partly foundational to the music of Ndoumbelane is the griot heritage of Ndo Kanouté and Issa Ndour, both were brought up in the midst of sounds and rhythms, here knowledge of music is passed on from one generation to the next.
Musical roots are strong for all musicians, as it is hard to divide daily life from music in Senegal. These strong roots form the basis from which they travel elsewhere. Seeing all band members have travelled extensively, lived experience of playing together with musicians from around the world are brought back home and incorporated. Issa and Ndo are part of the National Theater Sorano in Dakar representing Senegal in different countries, while Malick has been playing together with the likes of Tony Allen and Pharoah Sanders band (Malick). Additionally, Pape Fall, collaborated with well known film directors and has worked with Senegalese bands of many different genres.
Concerts
Cave du Djollof (Dakar, 2019)
Pullman Hotel (Dakar, 2019)
Ambassade Americain du Senegal (Dakar, 2019)
Pierre de Lisse Hotel (Toubab Dialaw, 2018-19)
Village des Arts (Dakar, 2018)
Goethe Institut together with Lionel Loueke and Celline Rudolph (Dakar, 2018)
Institut Francais du Dakar (Dakar, 2018)
Institut Francaus de St. Louis (St. Louis, 2018)
Agence Francais de Development (Dakar, 2018)
Lac Rose (Lac Rose, 2019)
Tunisia Carthage Film Festival (Tunis, 2018)
Tribe Hotel and Pots and Palms (Kenya, Nairobi, 2018)
Giraffe Centre (Kenya, Nairobi, 2018)